In a collaboration with fashion designer Asya Zhukova, were created jewelry made of natural rosy amber for her SS'17 collection. The corsets were embroidered by warm stone and beads of various shades.
The most striking part of the show was the whole body jewelries, shoulder necklaces in combination with various details.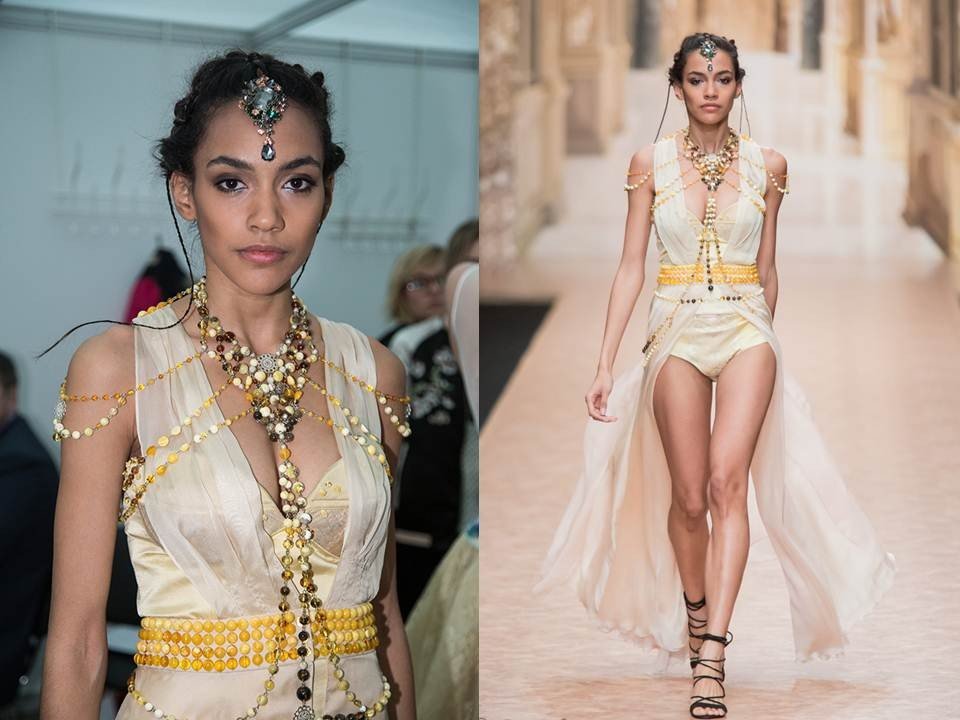 The collection carried an Oriental flavor, despite the true Russian origin of the stone.